12 Easy Ways To Declutter and Get Organized
It is coming on to three months of quarantine here in Ontario, Canada, and I hope you are all hanging in there! No matter where you live, it has not been easy and there have been many challenges that we have had to overcome.
However, being an optimist, I think that there are also many positives that have come from this.
If you are anything like myself, you are probably so busy that it is easy to over see the mounds of clutter starting to build up within your home. Personally, I have been trying to look at this free time as a way to get my life organized and my s*** in order!
So, unless you are 100% put together all the time (IKR, who is??), then this post is for you!
I am going to spill my 12 easy tips to decluttering and getting more organized so that you can get more accomplished!
Lets get started.
1. Brain Dump – Organize your Thoughts & Write EVERYTHING Down
For all of you "LIST" people out there, this is your time to shine!
Before actually getting started on the fun part, take a moment to sit down and organize your thoughts. Sometimes our to do lists become so overwhelming because we have a million thoughts swirling around in our heads. It is important to categorize what is important and needs to get done, and what can wait.
So, take the time to dump all of your tasks on to a piece of paper or word document.
Need to organize your workspace? Clean your closet? Take out the trash? Go grocery shopping? Write all of this down and organize it in to seperate categories.
Ask yourself what needs to be done now? Or, what can wait. Feel free to break it up in to daily or weekly lists.
2. Get a Planner
Now that you have a giant list of things that need to get done, pull out that planner!
Schedule in that time!
If you are anything like myself, building that routine and blocking off that time in the day to get organized is imperil if I want to be productive. So, feel free to colour code that time off with a specific activity. For example,
Monday: Clean the closet (Colour block the hours from 6-7pm)
Tuesday: Organize my workspace (Colour block the hours from 7:30-8:30am)
I think you get the jyst of it! This mainly helps the visual people out there to see what they need to do clearly, and take the action to get started!
If you need that kick start to get motivated and productive, check out my recent post
Now, on to the fun stuff.
3. The Four-Container Method
I want you to find four boxes and label them with 4 specific categories:
Trash: This box should include any item that you do not need or want, that is not worth selling or donating. This could mean a broken dish, a shirt with a fray, or that old speaker that hardly works that you are just hanging on to.
Give Away/ Sell: This is your time to be generous! Try and think about the use someone else could get out of an item vs. the use it gets within your home. Do you have a pair of jeans that don't fit anymore? This is the perfect time to fill a box for a local woman's shelter, or try to make a few $ selling it online.
Storage: This box is where you place the items that you can not part with, but that do not need a regular space on the shelf. Try grouping similar items together and labeling them. This way, when you go to look for something you know exactly where to find it!
Put Away: This box should have the smallest amount of items! These are ONLY things that need to be out on a regular basis. Ask yourself if you have a place for each item and how it makes you feel.
By using this simple process, it becomes far easier to establish what needs to stay and what needs to go! I encourage you all to try it out!
4. Organize & Tidy by Category
Are there any Marie Kondo lovers out there??
Well, whether you are a fan or not, her method will get you from newbie status to organizational pro, in a matter of minutes!
It is really quite simple. Her idea is to organize by category, NOT location. So, if you want to clean your closet out, focus simply on clothes. Then as you complete tasks, move on to books, sentimental items, papers, etc. This helps to keep you focused solely on one group of items at a time, ultimately getting more completed!
She also has a great thought process that is to only keep items that speak to your heart and bring joy.
I can bet that many of you have a million pieces of junk in that junk drawer! Myself included! Try following her steps and only keep items that have an important place in your heart!
P.S If you haven't already checked out her show on Netflix, 'Tidying up with Marie Kondo', I highly encourage you to do so!
Trust me, you won't regret it!
5. 10 Minute Chunking
This one is a life saver! Sometimes our peak productivity comes and goes in short bursts.
It can take days to get EVERYTHING on our list organized, but by setting aside 10 mins here and there to "chunk" away at our list we can actually end up getting more done!
In fact, sometimes 10 minutes is all it takes!
Try setting a timer on your phone for 10 mins and pick one location to work on. I have done this with my closet space and you would actually be surprised by how much you can get done!
Plus, it is a great way to keep you focused, on task, and does not give you the time to debate for hours upon end on whether or not you should keep that old sweater.
Try it out!
6. Declutter Files & Spam Emails
If I could take a guess right now, you probably have hundreds of emails in your inbox from online stores that are just plain spamy. I know, I am talking to all of you that subscribed for that initial 10-15% welcome discount!
Hey, no shame here! I am one of those people too!
However, I encourage you to try unsubscribing, or deleting those from your inbox. By having to navigate through the sea of messages, it can be hard to find that important email or attachment when we need it. By following this method it will reduce your search time and give you more free time for the task at hand.
Same goes for those files on your desktop! Try categorizing them, and keeping your work, school, or personal files in the corresponding location.
It just makes it plain easier to find what you need, when you need it!
7. Meal Plan – Prep for the Week Ahead
With the quarantine, this is not something that is too hard right now.
However, when we get back to the regular hustle and bustle of life, this is something that can save you an ENORMOUS amount of time, and ensures that you are keeping to a nutritional meal plan.
Try to pick a day of the week to plan out your weekly meals and set aside a specific time for grocery shopping. Write down each day of the week, and all the ingredients you need to cook that specific meal. When you are creating your shopping list, try to categorize each item in to the headers of protein, vegetables, frozen, etc. This ensures that you do not miss anything!
Once you get back home, prep any items you can for the week ahead! This saves YOU time and frees up more space for other tasks at hand.
Whether you get the chicken separated and frozen, the rice pilaf cooked for tomorrows dinner, or the muffins baked for this weeks morning breakfast, you are saving yourself time and ensuring that you do not reach for that bag of chips. Sometimes when we are short on time, we reach for items that aren't nutritionally filling, this will help you prevent that!
8. Take the 12-12-12 Challenge
If you are in to challenges, this one is for you! When cleaning out that junk drawer, or basement storage nook, try finding:
12 Items to be THROWN OUT
12 Items to DONATE
12 Items to KEEP
This is similar to the Four-Container method but is even simpler. It is an incredibly easy way to get to the bottom of what needs to stay and what needs to go!
If you are challenge oriented, than be sure to give this one a shot!
9. Plan Next Day Outfits
How many times have you been late to leave, been running around the room, and sent clothes flying across the air because you can not find what to wear??
I am sure I am not alone in saying MANY times! In fact, I do not even think I could count them!
Each night before bed, try laying out an outfit for the next day. By picking your clothes out the night before, it saves you a large amount of time in the morning. Instead of spending those 25 mins trying to figure out what to wear, now you can make sure you eat that hardy breakfast to start the day off right, or get in that nice morning walk.
I have been doing this every day since College started and let me tell you, it is LIFE CHANGING!
10. Treat Your Surfaces WISELY
Just think about it. The more surfaces you have in your house, the more opportunity for clutter, as people feel more entitled to put things down on it. Even if they DO NOT belong.
Take away any furniture that is not necessary or build a proper home for it.
Whether it is your workspace, or nightstand, only have items on it that are absolutely necesseray.
For example, if we are speaking about your home-office, all you really need is a pen, notepad, and laptop. Everything else, such as a calculator, stapler, paperclips, etc, can be properly stored away in the desk drawers with separators. The more you have on your surface, the less space you have to get your tasks done in an efficient and timely manner. And if you are clumsy in any way, PHEW, that will be a nightmare!
I encourage you all to give it a try!
11. Locate any Loose Paper – In Under 1 Minute
When it comes to loose paper sitting around, there are only three things to do with it: Act on it, Trash it, or File it.
Make sure to have a space in your house to file important paper work. Whether that is a filing cabinet or in the desk in your office. As soon as you receive something important in the mail, or find a loose sheet laying around, have a SPOT for it.
I am sure that many of you can count the times you have needed an important document but could not find it. This will HELP with that! By storing any loose paper, and labeling it in to the according file, you will never lose or misplace something.
Ultimately, saving you time and stress!
12. Respect & Don't Neglect your Bedroom
Wake up and make your bed every morning. Clean that pile of clothes that is sitting on your chair, and move/find a space for any of those items that you put down 'just for now'.
Your bedroom is YOUR space.
Light some candles, spruce it up a little, or grab a fresh bouquet of flowers. This is your place to start and end every day out right. It is meant for sleep, relaxation, dressing, and perhaps the hint of romance.
Take 5-10 mins of your day to show it some respect! You will not regret it!
You Are Almost There!
That's it folks! You have made it to the end.
Those are my 12 key tips to decluttering and organizing your life. My hope is that you can use these tools and apply them to any space you need to get working on.
For my ladies out there, that includes purses! If yours is anything like mine… PHEW…
We are prepared for an Apocalypse.
Am I right?!!
All jokes aside, I hope you are navigating through this difficult time alright. Use this moment to your advantage. Declutter, get organized, and chase after those goals.
Be sure to subscribe to stay up to date with our latest news and goodies. Trust me, you don't want to miss out!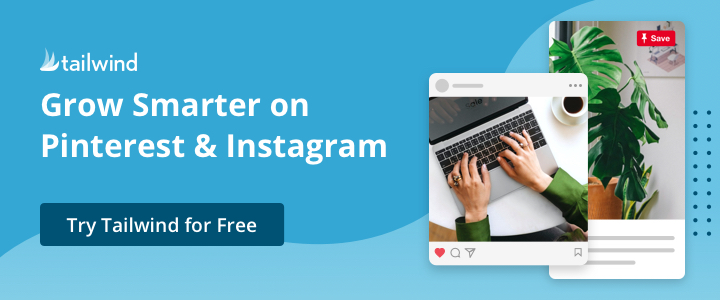 Heads up: These ads are affiliate links! If you buy something through one of these links, you will not be charged a penny more, but we will get a small commission, which helps us to continue sending amazing content your way. Thanks!
---
---