How To Be Productive During Quarantine – A Guide To Getting Shit Done
These are truly unprecedented times. Within weeks, I am sure that your life has done a complete 180. Heck, mine definitely has!
We not only transitioned from the hustle and bustle of our daily lives, but we also have had to navigate working from home, and going without those much needed moments with loved ones and peers.
While we are all slowing down our daily lives by staying home and practicing social distancing, it can be difficult to find the motivation and productivity to keep working toward your goals.
If you are anything like me, you have likely already spent over 80% of these past two months in pyjamas or loungewear ALL DAY.
And just maybe, might be struggling without that morning Starbucks. I am thinking the same thing as all you lovers out there, the lines have been NUTS.
Jokes aside.
I want all of you to know that this is NOT going to go on forever. Our life will get back to a 'new' normal, sooner than later, and the work that we do now is really going to pay off and make a difference once we get there.
Trust me, your future self will thank you!
Now on to the good stuff. You might be wondering what you can do to stay more productive while at home??
Well, great news! I am going to share my guide – AKA steps – to being more productive so that YOU can unleash your inner Boss Babe and get S*** done!
1. Create a Routine
Even though you are not in the office, this does not mean that you cannot easily create a structured and routined day at home. In fact, this is my number one tip for staying motivated and getting projects done!
At work, you might have a 9-5 day and then take a lunch break at 12 for 45 mins. Now that you are home, you can recreate this routine based on WHEN you are most productive.
For myself, I get most done early in the morning. From about 8 am until the early afternoon hours. So, I recognize this and use that to my advantage. You want to be able to take note of your work habits and create your routine around your best performance hours.
For example, my "normal quarantine day" looks like:
7 am – Wake up and have breakfast
8 am – Go for a walk
9 am to 12 pm – Work on blog content
12-12:45 pm – Eat lunch and get some fresh air
1-3 pm – Work on more blog content
3 pm & onward – Free time!
By compressing my day like this, I get SO much more done because I am seizing those peak productive times while still having structure and giving myself a dedicated break.
I encourage all of you to form a new 'normal' routine from home if you have yet to do so.
2. Write a TO-DO List (The #3 Rule)
You might think that the idea of writing a list of everything you need to do in a day, is a bit daunting. However, I actually find that it makes me feel more organized and ready to go.
All you need to do is grab a piece of paper, a pen, write down 3 important to do tasks of the day, and then pin it to your wall or stick it to your desk.
I know, easy right??
For those of you thinking, "Well, why only three items?" I will tell you why.
It has been proven by study, after study, that too many tasks can overwhelm us. Instead of focusing on the quantity, we should be focusing on the QUALITY. So, pick the three most important tasks of the day and put it in a space that you are likely to regularly spot it. After all, the more we visualize something the more likely we are to manifest it.
Hand in Hand with this step, is our next one.
3. Create a Task Process & Time Block
Multitasking does NOT work! I am going to tell you that straight up.
In this scenario, all it will do is leave you feeling overwhelmed and deflated.
If you want to get the most done, as efficiently as possible, it is important to focus on one task at a time and delegate/ create a schedule to break up multiple items.
Answering emails? Pinning to Pinterest? Writing a new post? Posting to social media? Answering calls?
Instead of having all of these tasks and 'to do' items interrupting each other, batch them together!
Create a schedule that works for you. For instance, tell yourself that you are going to focus on answering emails at two specific times of the day (10:30 am & 2:30 pm), tell yourself that you are going to focus on writing a new post from 10:30 am-12 pm, and are going to answer those calls at 9 am and 1 pm. By grouping these items together, it gives you time to focus SOLELY on one thing at a time. This means that you can give each task your FULL energy, therefore, getting MORE accomplished in the day.
Once you get your task process & schedule sorted out, be sure to "time block" it in your planner or calendar. This helps you visualize what you need to do and when.
4. Get Ready & Feel Good
With the quarantine, many of us have had no reason to get dolled up or ready for the day. However, I encourage you to change that!
Personally, I cannot focus on being productive if I do not feel put together. For me, that means waking up, having a shower, and getting dressed. For you, that could be doing your makeup, your hair, or making yourself a 'fancy' caffeinated drink in the morning. All of us require some self-love, and the BETTER we feel about ourselves, the more likely we are to seize the day and give something our 110%!
5. Clean & Organize your Workspace
Nothing is worse than a messy or distracting location to do your work.
When working from home, it helps immensely to try and find a nice, clean, and quiet, location to focus on the tasks at hand. I am sorry to break it to you, but working in front of the TV is NOT going to benefit you in any way.
Try finding a space in your house that inspires you and makes you feel good. For me, that is in my room in front of my two large windows with all the incoming sunlight. If your desk or workspace is messy than your efforts are going to reflect that. Try organizing, colour coding, or carrying a planner and binders to keep everything labelled and ready to go. That way, when you go to reach for something you know EXACTLY where it is.
Say goodbye to spending hours looking for an important document and hello to extra free time!
6. Take Breaks
Let me tell you something. It is OK to take breaks!
After all, we are human! No one expects you to work non stop 24hr of the day. Be kind to yourself, and be sure to notice the signs of when you might need a break. I am talking about when your head starts to get foggy, and you are getting a little agitated for no reason. Yeah, I am sure many of you can relate!
The general rule that I always say, is to take about 5-15mins for yourself after an hours worth of work. Our bodies need to be refueled and cared for, so whether you grab a healthy snack, some water, or get some fresh air, it is important and much needed time.
Sometimes when we walk away for a bit, we come back more energized with new refreshing ideas!
Main takeaway – You're a hard worker, so cut yourself some slack every now and then!
7. Dance a Little
I do not know about you, but NOTHING gets me more pumped and happy than blasting some tunes from my speaker and letting loose a little!
I know that this time can take a toll on your mental health, so if you are feeling down or upset, I highly encourage you to throw on your favorite song and just dance! Be in the moment and use it to re energize and rejuvenate your spirit. We all need some uplifting from time to time!
After all, we won't get anything done if we are feeling down and in the gutter.
8. Limit Phone & Social Media Time
Technology can have have its pros and cons. In a time right now where we are limited to our social interactions, it is a great tool to stay connected with co-workers, family, and peers.
Instead of sending emails, it is a great time to pick up the phone and verbally tell your message to a coworker or peer. It gives you that connection that is incredibly important.
However, I think that social media and phone time should be limited as it is a distraction A LOT of the time. With the current news and world events, I know how easy it can be to grab your phone and start scrolling through Instagram or Facebook – Next thing you know you have been on there for 25 mins!
It is a total productivity killer and often times does nothing but leave you feeling worse.
So, I encourage you all to schedule in "phone free" time. Whether you turn your notifications off, or block off the time in your day. Trust me when I say that it will do wonders for not only your productivity but for your mental health as well.
Well, that's it! You have made it to the end
My hope is that you can benefit from at least one of these productivity tips and use this time as an opportunity to continue reaching for your goals and aspirations.
If you were ever debating starting a long term goal of yours, or kick starting that side hustle, NOW is the time.
Use the tips above to keep yourself productive and unleash your inner badass boss babe!
On a personal note, I want to send a message out to all of my lovely readers. Please, please, keep your chin up! I know these times are tough, but we will all get through it together, and stronger than ever before. I am sending all of you my love and best wishes. As always, I hope that you can benefit in some way, shape, or form, from my posts.
You've got this! I am in your corner cheering you on.
If you are liking our content, be sure to subscribe!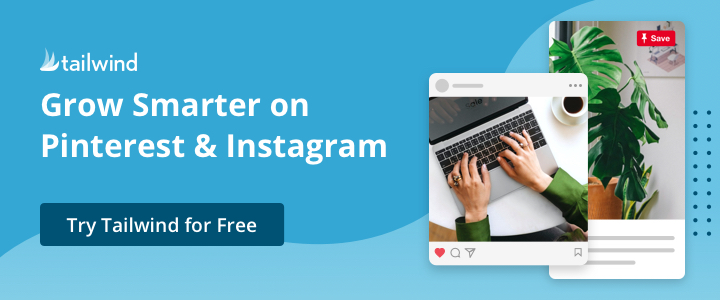 ---
---