How To Tackle Online Learning Like A Boss
Currently, many universities and colleges are cancelling in-person classes and moving to a hybrid/virtual learning environment due to Covid-19. This week, I wanted to share my tips and tricks so that you can learn how to handle the switch and tackle your online learning like a boss!
Online courses are something that I am particularly familiar with. In high school, they were a great tool that gave me the independence and ability to keep learning when I was struggling with my mental health.
However, I know that online learning is not for everyone.
We are all unique individuals, no two of us are the same. This means that we also all learn and work best in different environments.
I know that this can be a very nerve-racking transition that can lead to a lot of hesitation.
Heck, that is what change does to us!
However, I want to ease your minds and let you know that you can and will succeed in this new learning journey.
It can be easy to forget that you are actually in a class as you are no longer 'scheduled' to meet once or twice a week.
So, it is super important to be on your A-game and have the drive and self-discipline to stay focused and on track.
But, I want you to also know that many positives can come from this.
Can I get a 'hooray' for open-book quizzes and exams!
In all seriousness, the key point that I want to drive into your mind is to use all of your tools, tricks, and resources that are available to you.
If you do this, you will have NO issues in acing every single one of your courses.
So, without further ado, here are my tips and tricks (from personal experience) to help you tackle online learning like a boss!
1. Schedule Your Time Appropriately
First off, I encourage all of you to use your syllabus to your advantage! If you are not sure what I am talking about, this is the massive booklet outlining your course (due dates, objectives, etc) that your professor gives you on your first day. In an online course, the syllabus will always be at the very top of the course table of contents.
I highly advise at the start of your semester that you jot down each important date into a calendar you regularly check or your daily planner. I am talking about all of those quizzes, discussion posts, major assignments, and exam due dates.
As more things begin to be released, jot those down as well.
Another key point is to TIME BLOCK.
After you have all your important tasks written down with their due dates, be sure to block off your time accordingly. Ask yourself when you can work on certain assignments/ study and colour code it to correspond.
Tip – Always use the same colour for the same activity (ie. blue for quizzes, green for assignments, purple for essays, etc.)
For example, my scheduled day could look like :
Monday:
8 – 10:30 am – Study for Quiz
11 – 12pm – Work on X Assignment
LUNCH
12 – 2pm – Complete X assignment
2 – 4pm – Start essay research
We are super visual creatures, by seeing what we have to do, it increases our productivity and helps us get more done!
If you need help with productivity, read my recent post here.
2. Create A Routine
Just because you are home does not mean that you do not need a routine.
In fact, I think that this is one of the most common misconceptions!
Having a routine is a great way to keep you productive and motivated to complete the assigned task at hand. Instead of lounging around in pj's all day, I highly encourage you to create a routine that allows you to use your most productive time to get things done.
Waking up, having a shower, scheduling in lunchtime, and taking a break, are all key items that you need to incorporate to keep you energized and ready to conquer the day.
Remember, it is important to treat online learning NO differently than you would if you were in class. Having that routine is a major part of it.
3. ALWAYS Review The Grading Rubric
This is one of the easiest ways to boost your current mark and get a better grade during your next task.
The key is to not lose points over something stupid. Is your professor looking for four resources, but you only included two?
Make sure to give them what they want!
Rubrics are always included with every assignment given (look for that assignment file – they are always attached together!). Use this juicy tool to your advantage. It is honestly one of the easiest ways you can work on improving your mark.
The professor outlines EXACTLY what they are looking for in that rubric. So, why not use that to your benefit?? Make sure to meet all of the criteria, no more and no less.
Next thing you know, you will be on your way to straight A's…
Trust me! This is one of my key tips to tackle online learning like a boss.
4. Check School Emails and Portals Daily
Try to get into the habit of checking your school-related announcements every morning!
Professors often send out important updates and announcements regarding course content that you DO NOT want to miss. While your courses are all online, this is your professor's most direct line of communication. It is important to stay in the loop.
This is also a great time to check in with yourself and to keep up to date with your grades.
Most portals allow you to check your current standing grade. Use this to your benefit! Being able to see your marks gives you the power to change the outcome if you are currently unhappy with where you are headed.
Remember what I mentioned above? We are visual creatures!
Seeing often results in doing, so be sure to stay up to date!
5. Utilize Your Professor
They are there to HELP YOU. I want you to repeat that five times!
Use them to your advantage!
If you have any questions do not hesitate to reach out. In fact, 9 times out of 10 one of your peers is just as confused as you. By reaching out, you not only help yourself but others as well! Often times they will send out a mass email to clear up any confusion if there is any.
Remember that NO question is a bad question. Your professors are not mind readers. They have hundreds of students, so if you are struggling be sure to reach out asap.
Ultimately, the decision can help make or break your grade.
Unsure about How To Send An Email?
Here's a mini-lesson on how to properly send an email to your Professor:
4 important parts:
Subject Line – Be concise. Outline the main topic of your email and include the course code (PSYCH 1500 – Assignment Question)
Salutation – Dear/Hello Professor ___ or Dr. ___ .
Body – My name is __________ and I am in your PSYCH 1500 course. I have read over the assignment, and I would just like some clarification on blah blah blah. (This is where you write the things you need help with).
Sign off – Thank you, enter to the next line below, enter your name. I always like to include my student number below my name as well.
6. Clear Out Any And All Distractions
I don't know about you, but multitasking does NOT work for me.
While learning from home, it is incredibly important to keep away any and all distractions. Otherwise, you won't get anything done! Make sure to be doing your homework in a proper workspace that assists with your learning and doesn't take away from it.
This means NO school work in front of the TV.
I know I know. I am sorry to break it to you! But that is just going to get you nowhere.
7. Find a Space That Energizes You
We are at our most productive when we are in a space that makes us feel good. With being home so much due to COVID-19, it is important to create a space that can keep you engaged while learning from home.
Whether you push your desk up in front of a bright airy window, use the kitchen table, or create a new homework 'nook', it is super important to have an area that is dedicated to that time specifically.
Ultimately, if you want to tackle online learning like a boss, you need to have the space to get started!
8. Review, Review, Review
I can not repeat this one enough.
One of the best ways to be successful in online learning (and any setting in general!) is to have all of your work reviewed before submitting it.
Take the time to have a parent, peer, or teacher look it over for feedback. Sometimes it is incredibly easy to miss a little grammar or spelling mistake here or there when we are reading our own content.
Another great tool that I just started using in College, is Grammarly (AKA The World's Best Grammar Checker). It is an amazing site that acts as a writing assistant to offer you comprehensive writing feedback!
I had heard so much about it and doubted what it had to offer until I checked it out for myself! It is honestly a lifesaver! I can say with certainty that it was a major factor in me finishing out my year with a 95 percent average. Be sure to check out Grammarly – The World's Best Automated Proofreader to reap from the many wonderful benefits!
Anyways, the main takeaway is that the more eyes that see your work, the more mistakes they will catch, and better the end result!
9. Fuel Your Brain
Studying takes a lot of brainpower!
Each time we sit down and learn, we are actually forming new neural pathways and connections! Therefore, it is incredibly important to eat a well-balanced diet and fuel your brain with the right food to keep you energized throughout the day.
Let me ask you a question.
Do any of you get that afternoon slump and just feel BLAH?!
Use this time to make up a healthy fruit smoothie or grab a snack. This is your body's way of speaking to you and saying FEED ME. Also, do not forget that your body needs Carbs – they play an important part in brain function! Make sure to snack on the healthy ones!
Nuts, fruit, and protein bars are all great examples!
Fueling your body and staying hydrated is key so that you can tackle online learning like a boss.
10. Don't Be So Hard on Yourself
Listen.
This is most definitely a huge change for you, give yourself some slack and a pat on the back every now and then. Even though we like to think that we are superheroes all the time, we aren't and we need to learn to slow down.
If you are feeling overwhelmed or are just stuck on a certain topic, it is important to take a break and learn when it is time to walk away for a bit.
Self-care is incredibly important and if you aren't scheduling in some time to be kind to yourself, that is ultimately going to reflect in every other aspect of your life.
So, I encourage you all to take it as it comes and roll with the punches. You are doing your best and that is all you can do!
I believe in you 🙂
That's It! You Have Made it!
Here we are at the end. My hope is that each and every one of you are now equipped with the skills and tools to tackle online learning like a boss.
I have all the confidence in the world that you are going to kill it in your studies!
Be kind, be safe, and be sure to subscribe to the blog if you are interested in gaining more insightful content and free goodies!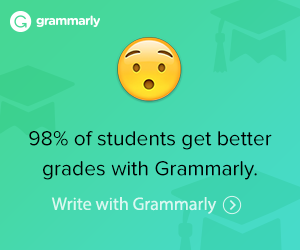 ---
---